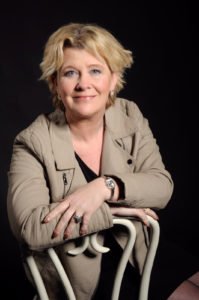 My voice completes your production
The sound underlining your message is usually the final touch. Finding the best suitable voice for your production is a key element; The sound and colour that emphasizes your message. My voice is described as warm, reliable and trustworthy. It is of course up to you if I match your production. How I sound, can be heard here in Dutch and in English!
I am Patty-Lou Middel-Leenheer, voice actor & voice over and I cannot wait to be the voice of your commercial, radio campaign, documentary, e-learning, company production, webvideo, audiotour, audiobook, voicemail and on & offline presentations.
My voice is also available in Dutch, German, French and Italian.
Own studio
I have my own studio at home, making me able to deliver promptly. Often within a day. I also deliver at odd hours, when a production requires swift delivery. SoundsLikePatty-Lou is thus all about customized quality and quick delivery.
Fees
I make use of basic fees, but am naturally able to provide you with customized offering to a production. How my basic fees are built up is as follows:
                          TV commercial                         Radio commercial
Local:                                         €     75                                                                             €    50
Regional:                                  €  200                                                                              €  150
National:                                   € 450                                                                              € 400
E-learnings/Animations/Company           Audiobooks
0     –     250 words:                €  175                                                                        On request
250 –    750 words:                € 250
750 –  1500 words:                € 300
1500-2250 words:                € 375
Contact
Giving me a call or sending a whatsapp on 0031-6 86 88 99 18 is usually the fastest way to reach me. Of course you can also send me an email via info@soundslikepatty-lou.nl.